JCL-AMS; Barcode, RFID, NFC & BLE enabled.
JCL-AMS is a cloud-based Assets Management solution coupled with mobile app. This is a solution that collects and processes sensor information to provide the location, state, and sense data of tagged enterprise resources. The information can be stored and persisted or not, can be forwarded to other systems and subscribers, and can be saved locally for later lookup or access of "last-known" or historic data.
It provides a common, unified set of outputs that can be used to feed applications that need the location, path, interactions, dwell time, telemetry, and other sensed data from a customer's "resources". Those resources can vary from workers to customers; and from assets to WIP material to supplies. Having that real-time-location-system (RTLS) data enables much of the functionality needed for a full asset management application. The solution can incorporate business-specific rules about how to best process the location and motion data to provide actionable intelligence information.
It supports connections to several different types of sensing and locating hardware, from passive RFID readers to WhereNet receivers, from Dart UWB receivers to Bluetooth Smart beacons, JCL GPS but also barcode scanners. JCL-AMS consumes and processes Internet of Things (IoT) sensing data to produce accurate and consistent information about the location, motion, and status of tracked "assets".
This is the only user configurable Fixed RFID Software and Bluetooth Beacon Software that can be set up quickly to track asset tags and inventory tags anytime, anywhere.
Dashboard visualizing the various assets, type, location, condition, etc
Virtual Site Survey for simulating your environment without any hardware.
Stream data from any reader or gateway to any Database / System or the JCL-Assets
Control readers from anywhere using a web browser.
Supports UHF, LF and HF RFID Readers and BLE Beacon Technology.
Asset Tracking, locating an asset real time
GPS location coordinates Longitude / Latitude, displaying exact location of asset on map
Inventory, is used to track the volume of assets at a location
User management is of a high importance through which an administrator can create/grand access rights. Each user has a unique level of access ranging from a limited viewer to full administrator. Our system is a convenient solution for everyone in your organization.
Manufacturer module
Supplier module
Check-In & Check-Out feature to watch your assets travel through around by each step of the way including all the people that encounter them. Every interaction will be recorded in the appropriate asset's Event tab.
Audit is used to perform physical audits of assets at their various locations
Geo-fencing /Alertness is to facilitate the setup of a particular site/location in which once an asset is taken out unauthorized from that location, a real-time alertness in a form of alarm (audio/light) with an email that will be sent and at the same time, an alarm with sirens will blow.
Pictures – adding of asset picture for extra visibility confirmation
Reports module generates all kinds of reports on assets availability, movements and status, in respective locations or in the organization at large.
GPO – this allows you to connect external devices (Buzzers, Lights, Audible Alarms) to your RFID reader's GPIO ports.
Security – SSL Encryption protects data as it transfers from your mobile computer, tablet, or smartphone to our servers. Layers of intrusion detection prevent unwanted access to your data. We use the finest servers in the market, along with top-tier hosting services to safeguard your data.
The Main Menu contains the modules displayed after a successful login. The modules under the Main Menu include Locations, Assets, Inventory, User Management, Supplier, Manufacturer and Reports. Activities refer to the actions that can be carried out on each module of the proposed Assets Inventory Management System under the Main Menu. These actions include management of Locations, Users, Suppliers, Manufacturers, Assets, Inventory and Reports.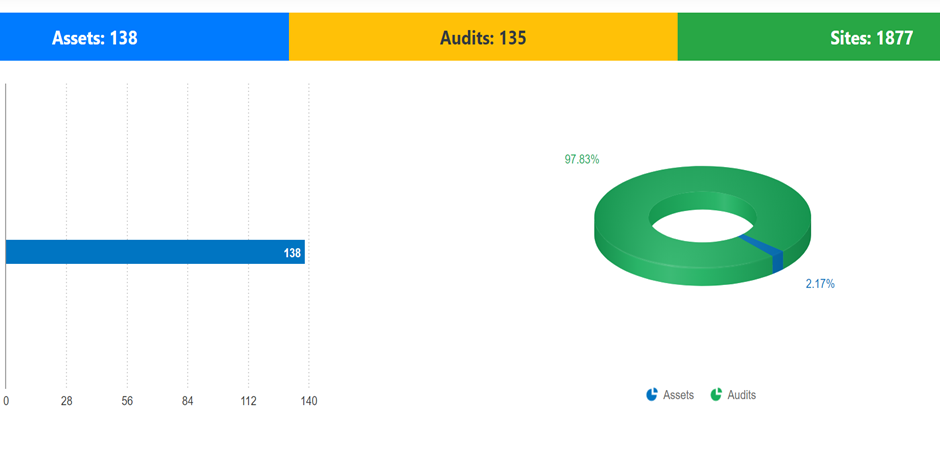 The backend cloud-based software provides management of the data collection system, reporting and administration of the tracked resources, such as people, assets, material, and so on, as well as administration of the tags and labels used to track those resources. As this solution can work with multiple technologies including passive and active RFID, Bluetooth Low Energy, JCL GPS and mobile terminals as an example, guarantees that the solution can be expanded later to other use cases and applications.

End-user can easily view and modify data, as well as configure many system parameters. This is a browser-based client application that provides many features including data configuration, report generation, data sharing, reports, all operated from a robust user interface.
RFID Enabled Check In and Out Eliminates Manual Error
Many corporate Assets in a well-run organization are unaccounted/ stolen un-noticed.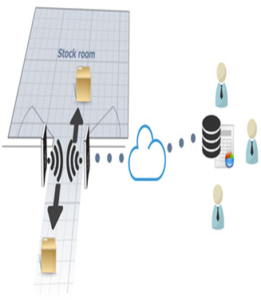 Highlights of JCL-AMS coupled with RFID Fixed Readers;
Unattended "Check In / Check Out" of any asset or part
Automatically updates any Database with asset location
Easily configured to sound alarms and lights via GPIO
Automatically time stamps asset location update times
Capture asset direction – Check In / Check Out
Compatible with most RFID Readers
Easily configured to handle multiple antenna layouts
Captures all data written on RFID tags
Mobile App – for Data Collection & Tracking
JCL-AMS Data Collection Mobile App, (Enterprise data collection at multi-site enterprise; Barcode/RFID Enabled Check In and Out Eliminate human error. Capture Tag ID, Picture, Location, Reader Name and Date / Time stamps at all the required locations. Functions of the mobile app;
Highly Secured User management (login details)
Synchronization with date, time stamp, location ID / coordinates, Assets data
Physical Audit with date and auditor information
Inventory control module with CheckIn & CheckOut of assets from one location to the other
Proof of Delivery (POD), ensuring recipient accountability