The days of the accountant spending a month at the end of the year combing through the ledgers are most certainly over. Today even the smallest business has some form of accounting software to make life easier and to create efficiency for the finances of a company. The market is currently stacked with accounting software packages, the choice can seem limitless and as the software usually costs a fair amount of money, it is quite an expense.
The question for the businesses is how to select the right accounting software package. There are many considerations to make; while the wrong choice can cause mayhem in your business and seriously harm your financial records. Subsequently your choice of accounting software is of vital importance. Of the factors that you must consider when choosing an accounting software package, capability, expandability, compatibility and cost are the four that can be deemed the most important. This is where Jogobu Company Limited comes in with user-friendly IT solutions including accounting software designed to suit your company setup as it can be customized to add important features or delete or edit irrelevant ones.
Our Partner Synology products provide a powerful, scalable, and a full-featured network attached storage solution that meets the needs of small and midsize companies. Looking for an efficient way to simplify data management and centralize data protection? Do you want to rapidly scale storage capacity with minimal time spent on setup and management? Then our Synology Products are just what you need.
Synology Products: scaleable and powerful
Synology JBODs are the simple solution for volume expansion and data backup for selected Synology DiskStation products. JOBDs effortlessly increase the storage capacity of the Synology DiskStation during operation. This guarantees a reliable expansion solution. All Synology products are covered by a limited warranty from Synology. In addition, Jogobu offers advance replacement on defective parts or on the system as a whole.
The pivotal point of our Synology Product Palette is the DiskStation Manager (DSM). This makes available an intuitive, web-based management interface with several applications and services: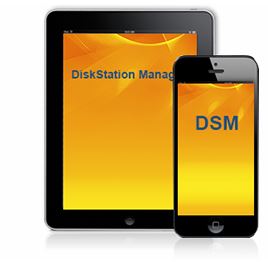 Cloud connection
File Sharing
Backup services
Available on mobile
Easy management
Virtualization and iSCSI
Quick installation of new
Package center functions
HIRING
COME TO JOIN OUR TEAM